Graphics & Design :: Image Viewers

Moo0 Image Viewer
A Simple and Flexible Image Viewer
:: Product Details ::
Update :
2015-03-03
Publisher :
Moo0
Home Page :
http://www.moo0.com/
Version :
1.80
Size :
2860 KB
Price :
Freeware
Compatible :
WinXP,WinVista,WinVista x64,Win7 x32,Win7 x64
Total Download :
123
:: Product Description ::

Moo0 Image Viewer is a very simple and flexible image viewer.
Its window occupies minimum space on desktop and also resizes very flexibly. Also, it now has many useful filters in its compact body. For example, "Cartoon Reader" filter can make image texts far more readable, and "Clear Photo" filter can make some pictures look far more dynamic. Do you sometimes want to see pictures in your own taste? or want to keep multiple pictures open on desktop? Then, this program may be the one you've been looking for.
Note:
Free version is identical to SP version exept the following differences.
- Free version adds "Moo0 Image Viewer" text to the images being saved.
- Very powerful functionalities by "Convert at Once" are available only in SP version.
Please try out Moo0 Image Viewer SP too!
Tips:
[Double-Click] - Maximize / Restore Window
[Middle-Button Click] - Close Window
[L/R Arrow Key] - Go Previous / Next Image
[Del Key] - Delete the current image file

Please try [Middle-Button Scroll], [U/D Arrow Key] when it's on fit mode. The window will resize very flexibly together with the image.
Also, when you view cartoon / text images, please load "Cartoon Reader" filter and lock it over those images. It will adjust their sizes, sharpness and contrast for more comfortable reading. Also, using "Clear Photo" filter in the same manner, some photos can look far more dynamic.


:: Product Screenshot ::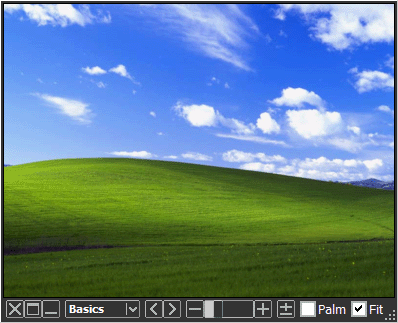 Click to view screenshot
Related Products

Downloadfeast is a software portal provides you thousands of freeware software download program listings of Windows, Linux, Mac & Mobile apps to download. 100% virus & spyware free
Top Downloads